It's easy to go to the Ads you have posted. Please follow the steps as stated below:
Firstly, ensure you are logged in the app with the user details you used while posting the Ads. If unsure, then log out and log in again.
On the OLX App home screen, tap on My Ads section: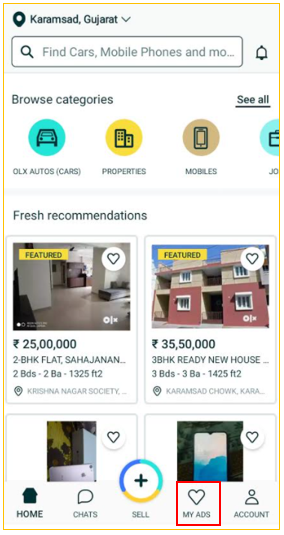 2. Once on the "Ads" section, select "View All".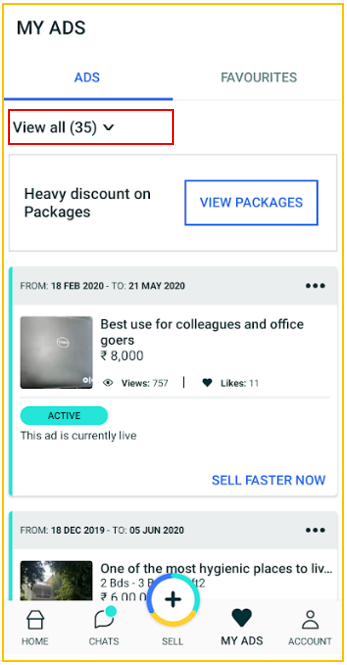 Your list of Ads will be displayed under "View All":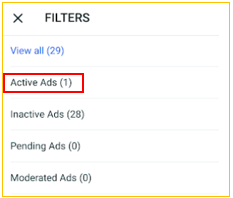 Note: Live Ads are available under "Active Ads" category. Other category consists of rejected ads, under quality check, expired Ads or Ads deleted by user.