Eyeing your favourite item. OLX provides you 2 super simple options to find item of your choice.
Search bar: Finding by item name
Category search: Finding via relevant category
Note: Please ensure that you have selected the appropriate location so that you see nearby options first.
Search bar:
On the 'explore page' of OLX App, you'll find a search bar at the top.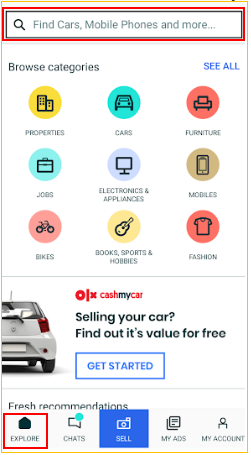 Type the name of the item you wish to buy. E.x. iPhone 7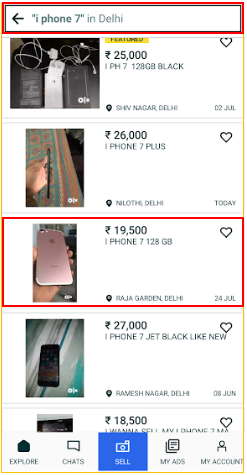 Tap on the desired Ad on results page.
The specific Ad will open containing all details & specification by the seller.
You will have 2 options to contact the seller: Chat or Call.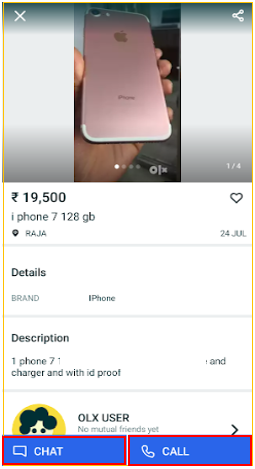 Category search:
Searching the product in the relevant category is quite easy. Follow the steps below to find your desired product or service.
On the OLX app, tap on the category you want to search. (e.x. mobiles, cars etc)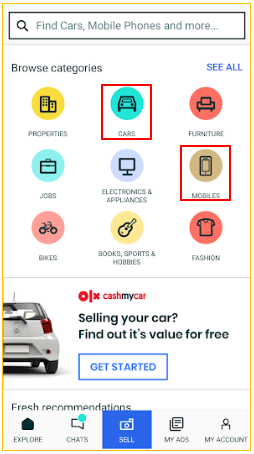 On the category list choose the relevant category & sub-category. E.x. Mobile phones under mobiles.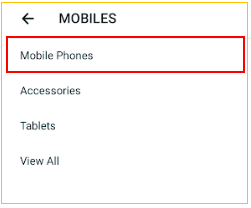 3. You'll also be prompted with an option to choose a brand & model of your preference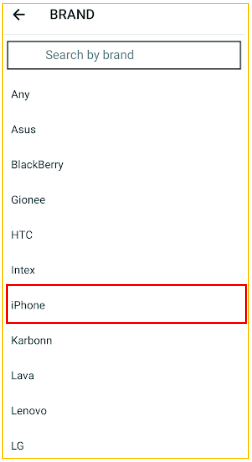 4. Tap on filters at the top right corner of the App to apply the desired filter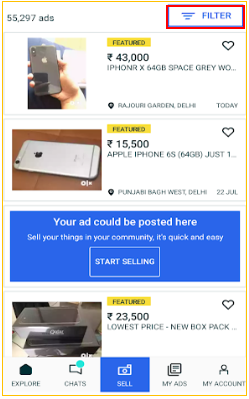 Once the product page opens, you can contact seller accordingly as shown in then prior steps (Call or Chat)
Cool, isn't it! That's all & you can now chose to buy a product of your choice.