Seen something interesting? If you're busy you can get back to it, at your convenience.
You can mark an Ad as favourite & view it later. Here are the steps to do so:
Mark Ad as favourite
To right of Ads, appears an 'heart' icon.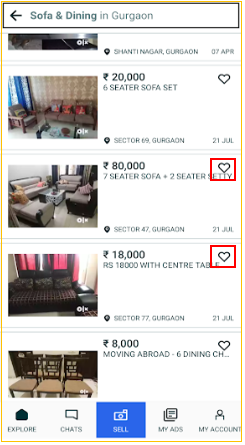 Tap on the heart icon as highlighted below
The 'heart icon' will get bold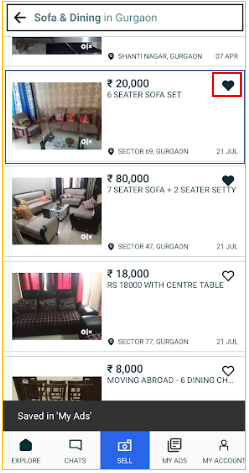 That's it! The selected Ads are saved now. Once, the Ads are saved you can access it; simply follow below steps.
View the favourite Ad
Tap on 'My Ads' at bottom of App
Once on 'My Ads' section, select 'favourites' appearing under it.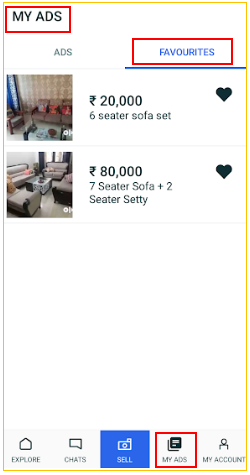 Finally, the list of saved Ads will appear that have been marked as favourite.
Tap on the desired Ad and proceed with your transaction.