Once the inspection is complete, you will receive a "Thank you" message.
Double your chances to sell quickly by also posting an ad on OLX by entering a few more details.
Click on "Confirm" to continue.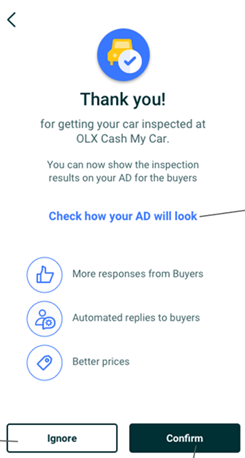 If you have already posted an ad, click on the "Check how your Ad will look" option to view it.
Enter a price for your car.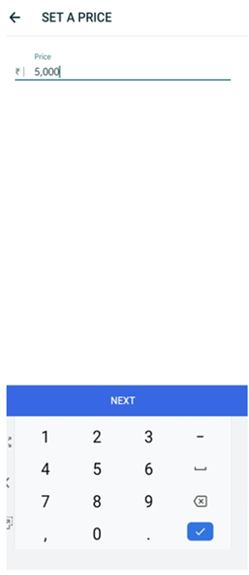 Then, enter the relevant location.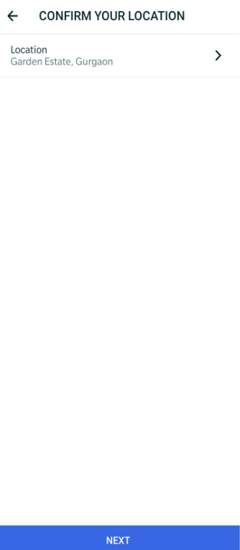 You're done! You will receive a confirmation message about the "Inspection Report".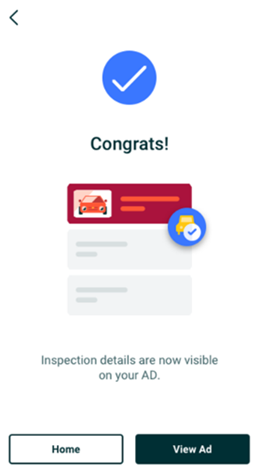 On the Ad page, your Ad will appear with the "Inspection Tag".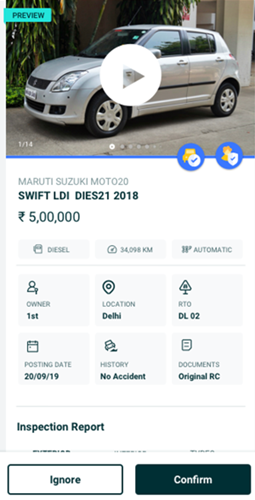 Common FAQs:
How long will it take for the RC to be transferred from my name?
OLX provides proper assistance in RC transfer
Can I check the RC transfer status of my car?
Yes, you can reach out to us at +91 9821110000 or you can check for the same on the Vahan website: https://vahan.nic.in/nrservices/ to check the status.