Still, thinking about why you should get your car inspected?
The exact value of a car can only be assessed after an inspection by our professional car inspectors. Our trained inspectors will inspect your car on more than 125 parameters, which also includes a short test drive to evaluate your car's condition. This will ensure that we find the best offer for your car!
It's easy and quick. Just follow these simple steps:
Step 1:

You will land at the slot booking screen and the store is auto-selected for you

.

There is an option to change the store to you better.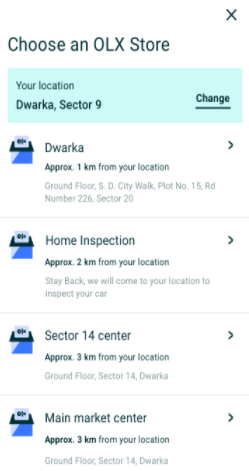 Step 2: Choose a suitable time and confirm the booking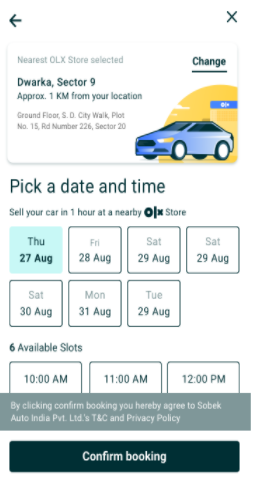 Confirmation Status:
Step 3: A confirmation status, with all relevant details, will appear:

Once your booking is confirmed, you will receive a notification with all booking details in a message or WhatsApp.
Documents to be carried on your visit:
When you visit us for a car inspection, please carry the following documents
KYC (such as Aadhar Card and PAN)
Original RC
Insurance paper (if available)
Original and Duplicate Keys (if available)
Service Manual, if available
In case of duplicate papers, inform us in advance.
Note: For queries, you can reach out to our customer service team at + 91 9821110000.