We have made this change for our IOS users, so selling your car become Super Simple!
All you need is refer to easy steps mentioned below:
Car details: Enter the relevant details regarding your car such as registration, model, etc.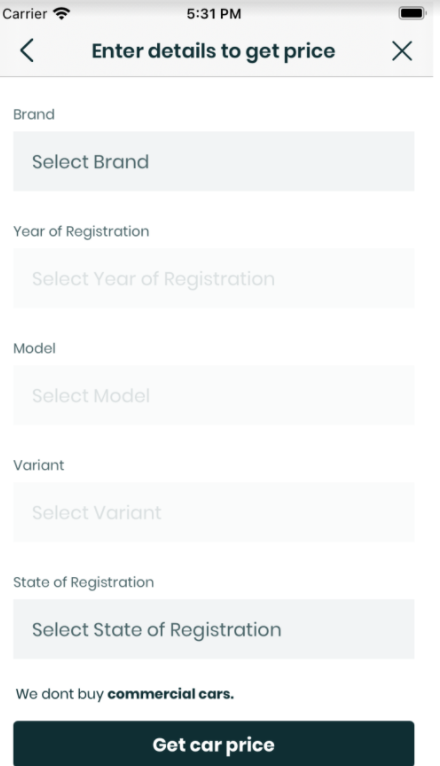 Vehicle Brand: Select the relevant Brand from the list on OLX App.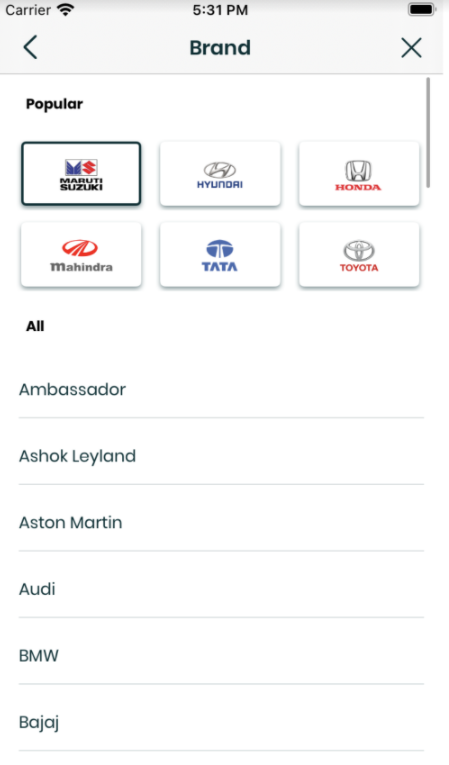 Best value for car: Basis the different parameters, your true vehicle value will generated.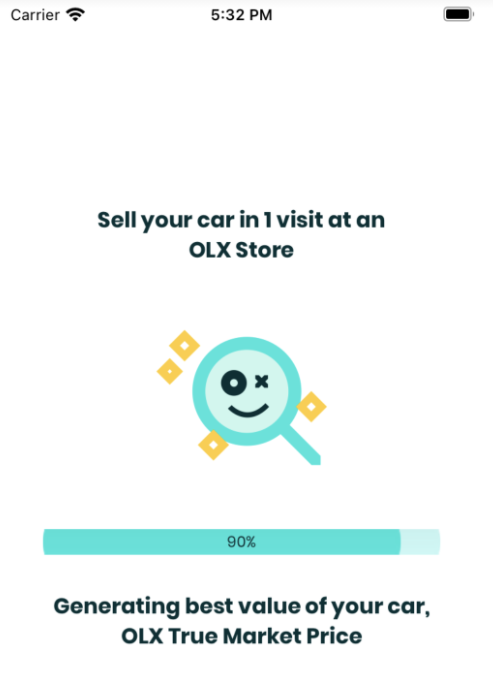 Car condition: Mention the condition of the car basis the parameters detailed.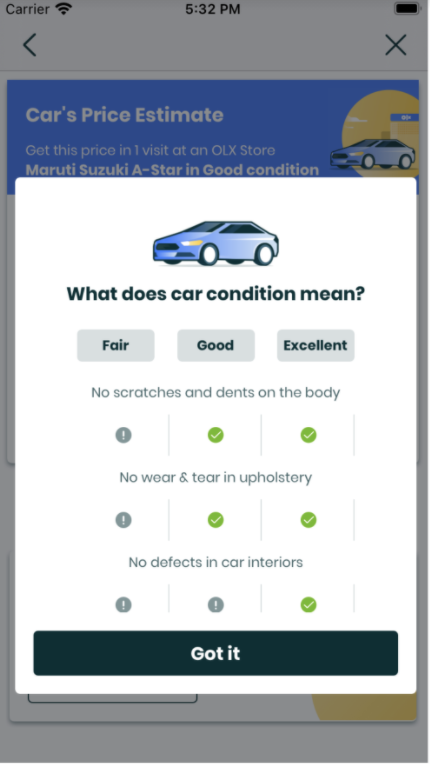 Car's price estimate: Basis the vehicle condition, you will get a fair estimate for your car.
Secondly, you can conveniently book your inspection at OLX store. Choose the option "Booking inspection at OLX store."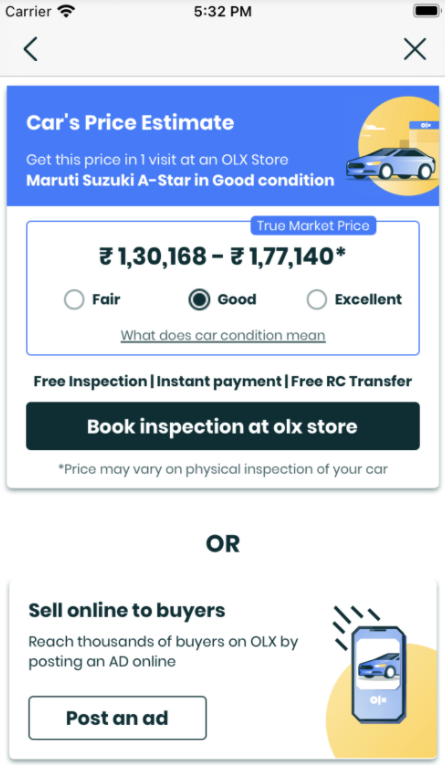 Locating OLX Store: Shortly, a nearest OLX store will be located for you.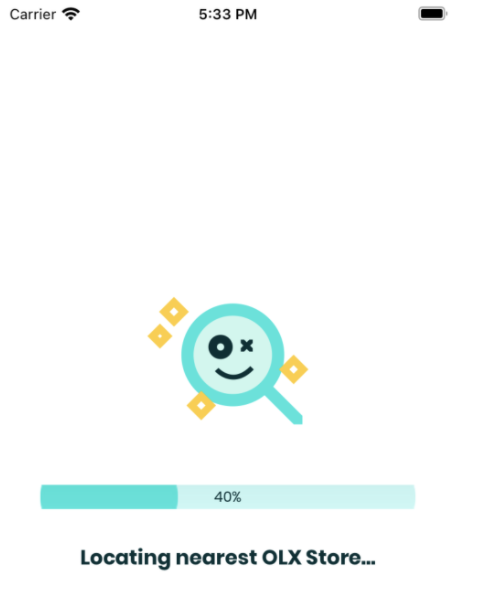 Recommended OLX store: It will pop-up; you just need to select the date and time.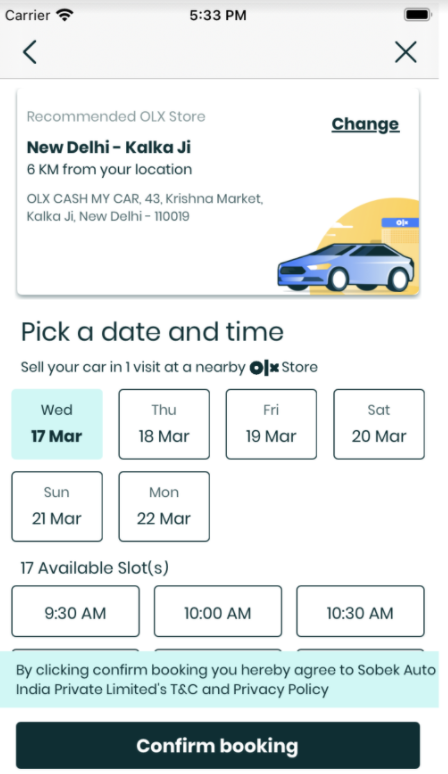 Change OLX Location: You can also chose from a list of locations & change.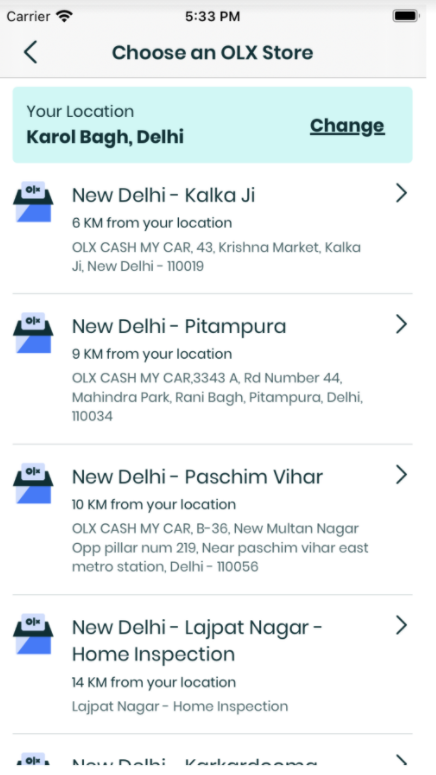 OLX Stores: After changing, fix the location store. Click on confirm.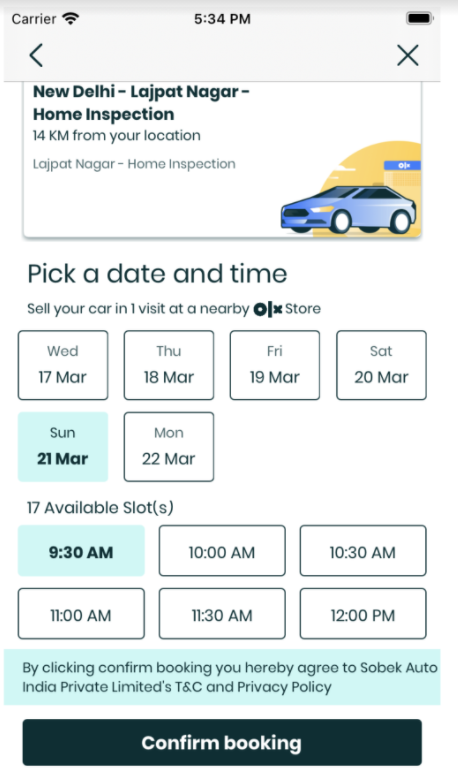 Booking confirmed: Your booking will be confirmed at an OLX store.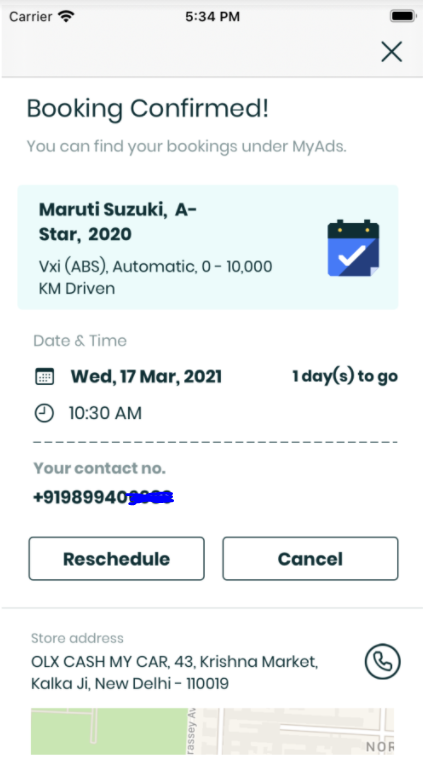 View Booking details: You can tap on "View booking to check then details. Please ensure to have below documents handy to be presented at the store.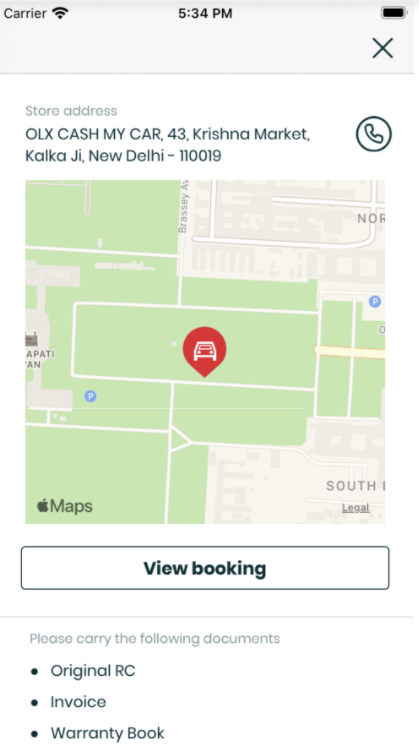 My Ads: The booking confirmation will be visible under "My Ads", along with relevant details.